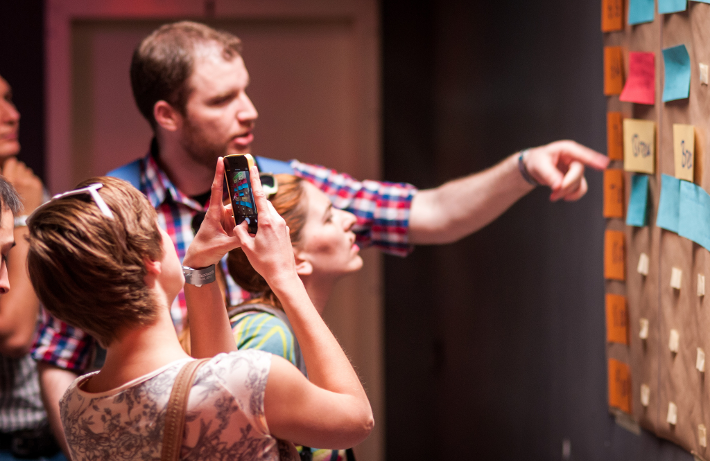 Generally speaking, barcamps are more flexible, participatory and interactive than the regular conference format. Since there is no fixed schedule for the barcamp, every participant can shape and influence the content and the process of the event. It is completely up to you whether you actively take the lead, provide meaningful commentaries or ask critical questions, we are looking forward to welcoming you at the most interactive part of Berlin Buzzwords!
Come along for great discussions and knowledge exchange with your fellow attendees, on topics like Schema design for NoSQL, Twitter Storm, Cassandra or Elasticsearch vs. Solr.
Details
Where: Postbahnhof Berlin
Date: May 31, 2015
When: 5 pm
Who: Eligible are all attendees of Berlin Buzzwords
Registration: 4:30 pm
If you would like to join the #bbuzz Barcamp on Sunday, May 31 at Postbahnhof, you can bring your conference ticket in a printed version, check-in and save time to enjoy the delicious breakfast.
How can you join the barcamp?
get a standard ticket for BerlinBuzzwords
OR
get a "Sunday Barcamp and Meetups only"  ticket
How does it work?
If you don't know how a barcamp works, you can read the basics here.
In the afternoon, we're all coming together and after an short introduction, you'll have the chance to shortly present a topic that you would like to hold a session on. If enough people are interested, your session will be part of the barcamp program. We're scheduling all sessions as quickly as we can and then it starts!
photo: Philipp Kaden (flickr) CC-BY 2.0